Thwaves
Custom Poster Artwork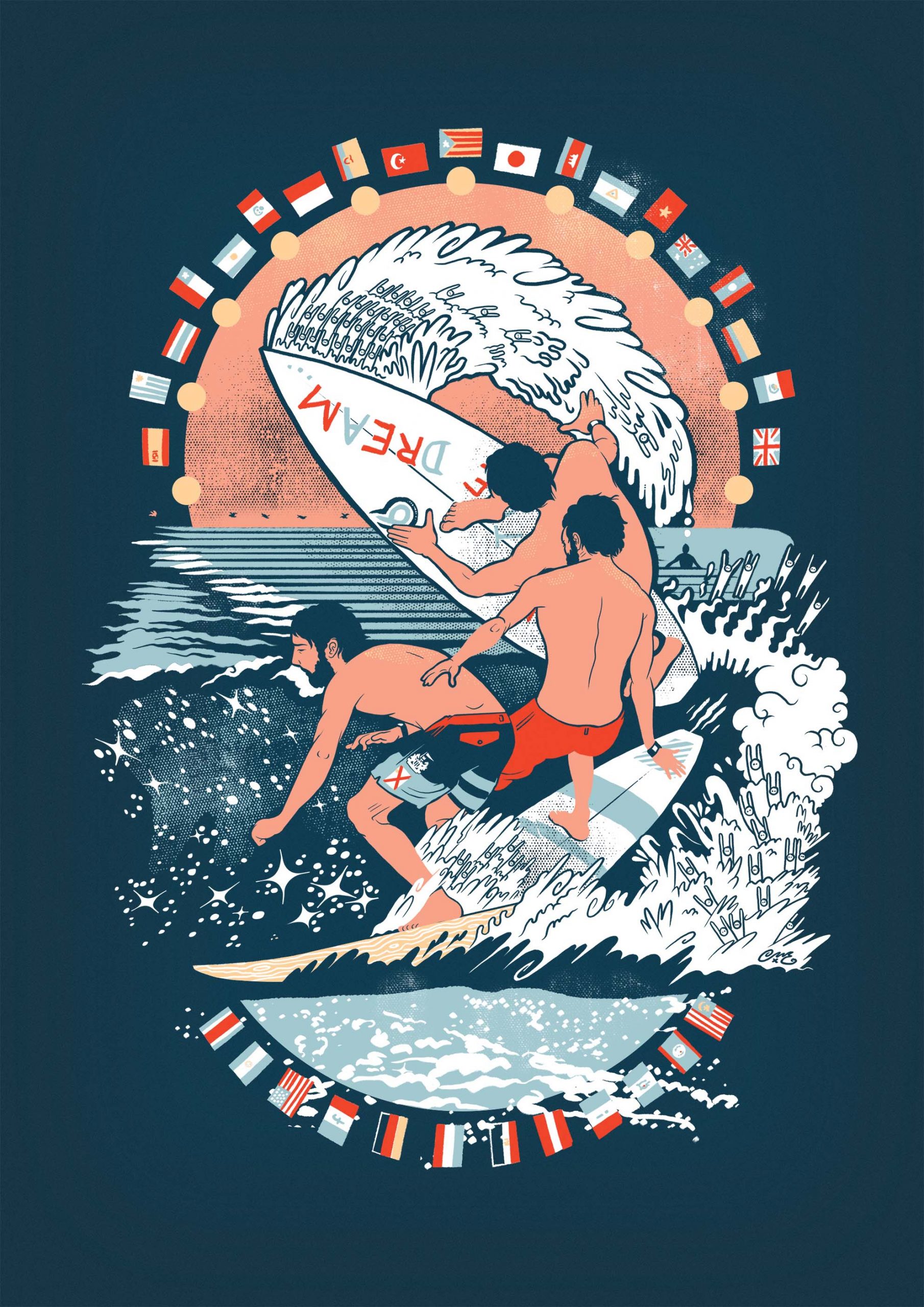 For my bro's 30th, i decided to gift him with a personal illustration showing the key elements of his journey so far…
The 3 surf poses represent the 3 decades, and the 31 flags mark the 31 countries he visited during his life to date.
The rest was created using photos from important trips, what he loves and does.
By pure serendipity, the composition ended up taking the shape of a 3!