'One Love'2017
Watercolour, black ink & reading glasses.
One hundred hours of drawing and painting.
Thousands of tiny 'beings' together as one.
All connected by touch or gaze.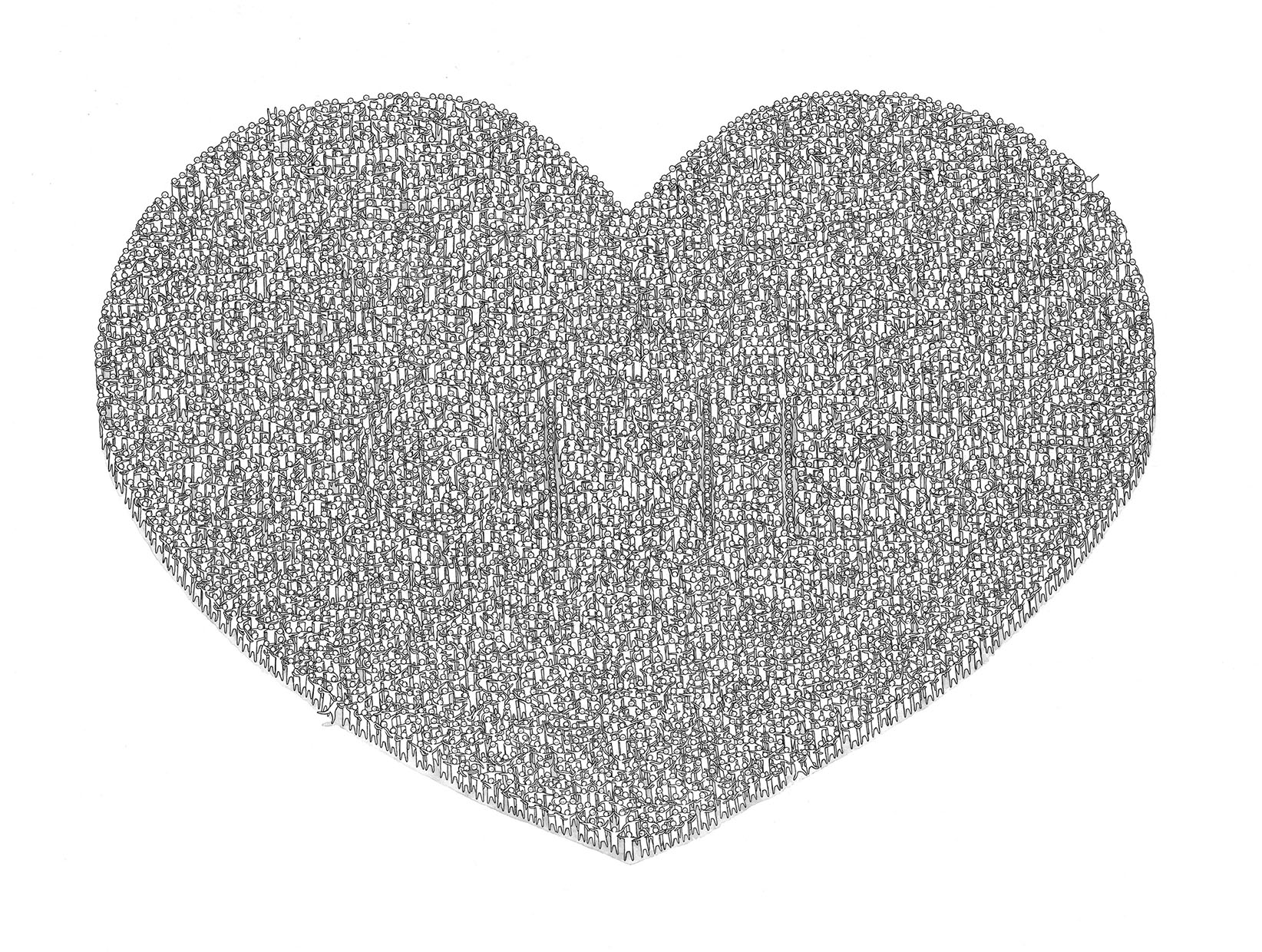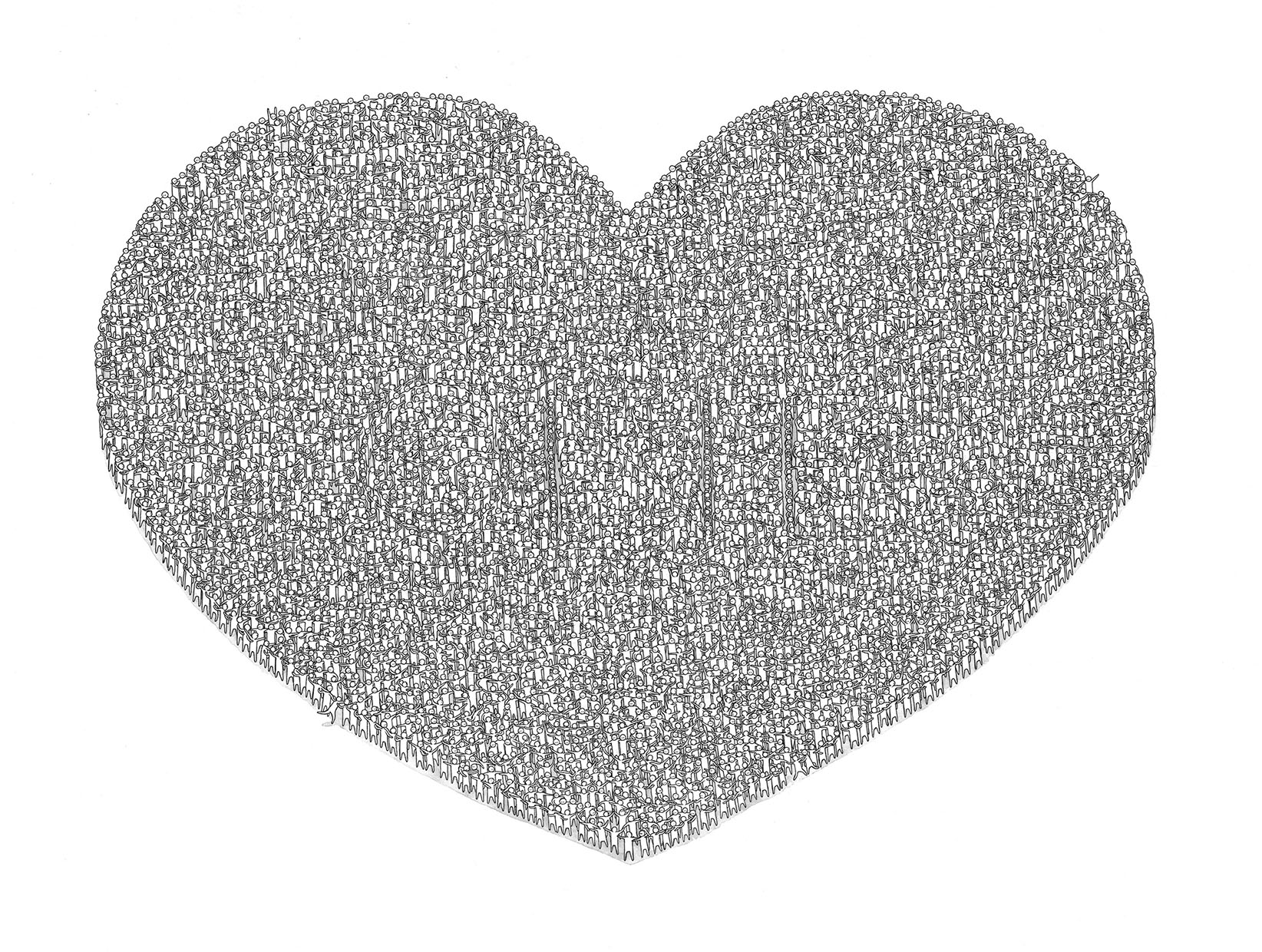 Over my first five years of working in the illustration realm, I had been creating in small spaces, encouraged to work within a limited timeframe and produce quality line work. This process led to the inception of my big heart, conceived while traveling the Californian coast in 2016, an idea which has idled in the back of my mind ever since. This piece is emblematic of my passion for creating highly detailed artwork on a larger scale.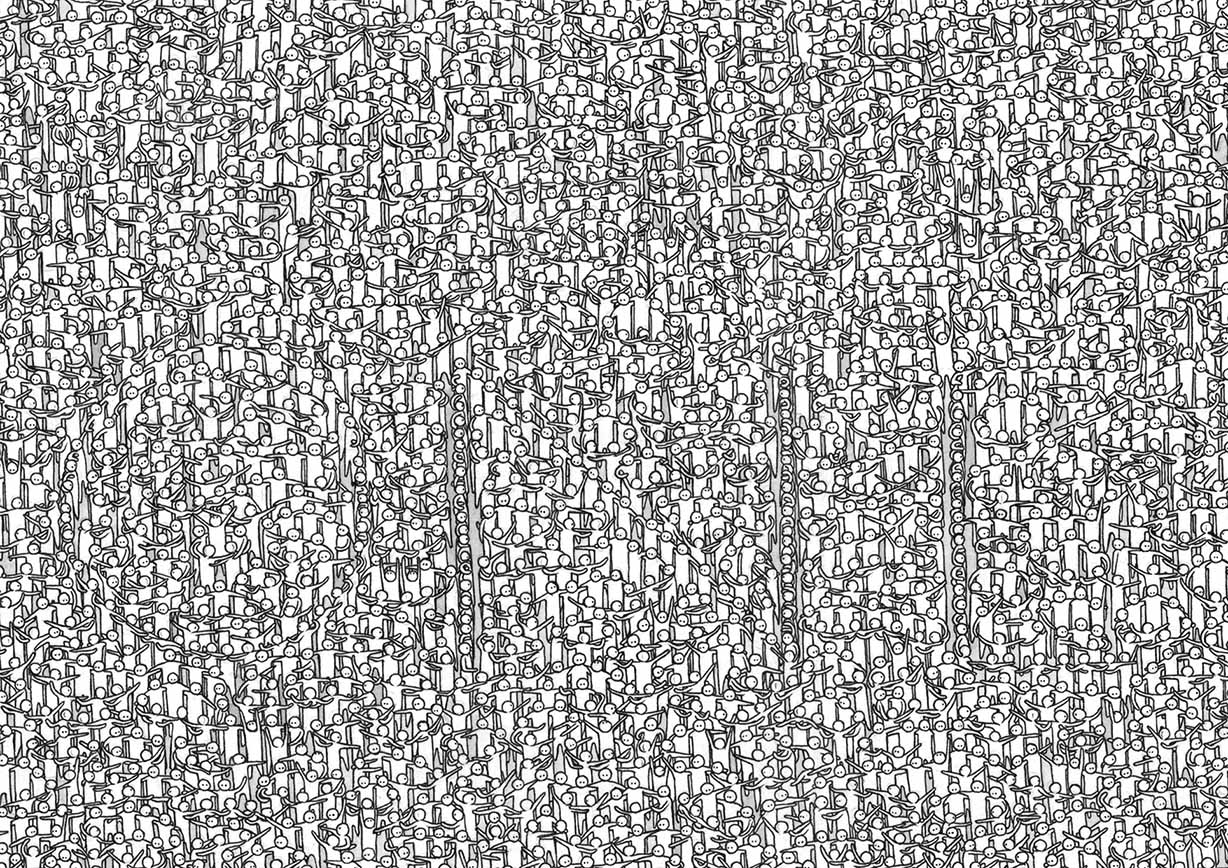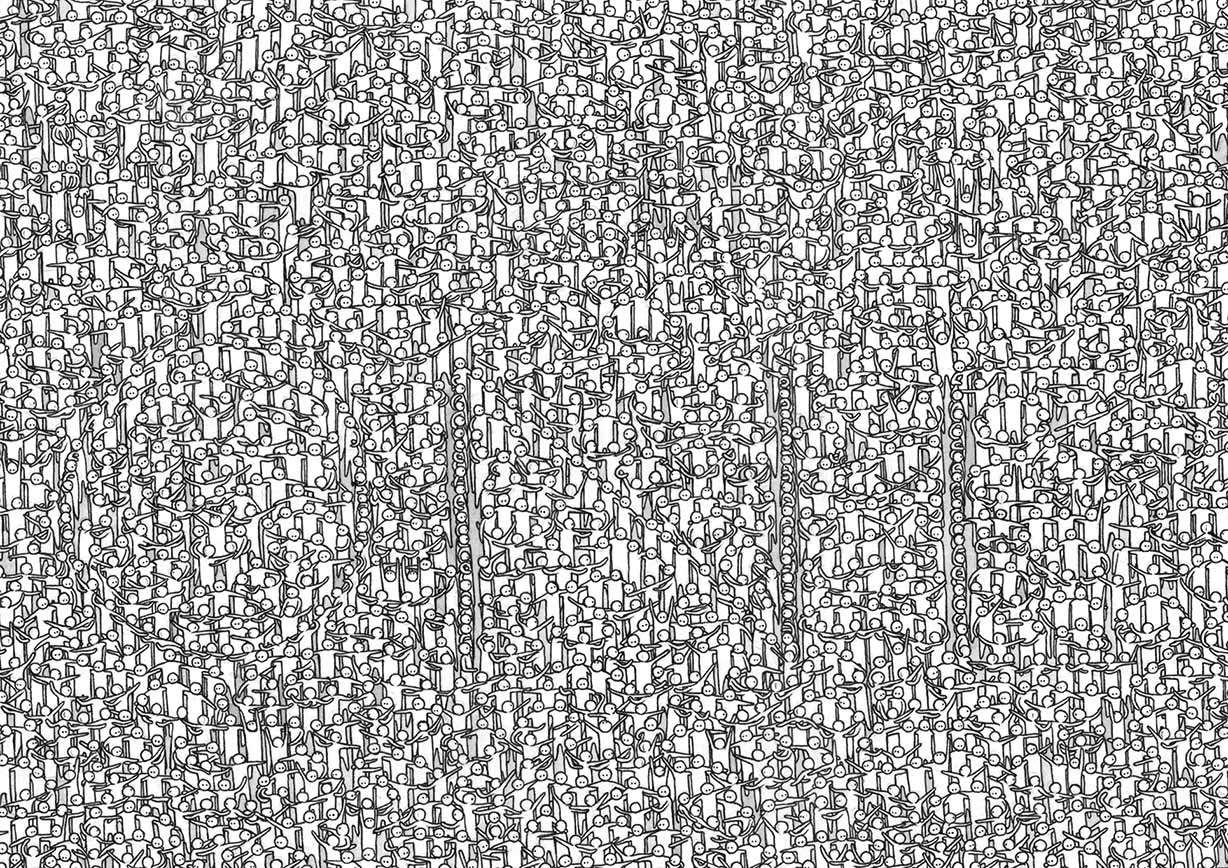 'One Love' is available in limited edition prints, one for every hour of creation, 100 Editions – if interested please please get in touch!