KARTOON FAKTORY
The Kartoon Faktory is a new art based venture designed to bring some humour and a smidgen of satire to Jersey life.
---
'The Battle of the Jerseys'
Created in collaboration with the 'Kartoon Faktory' 2013.
A cartoon recreation of the famous painting by John Singleton Copley, sold as Giclée prints & available at kartoonfaktory.com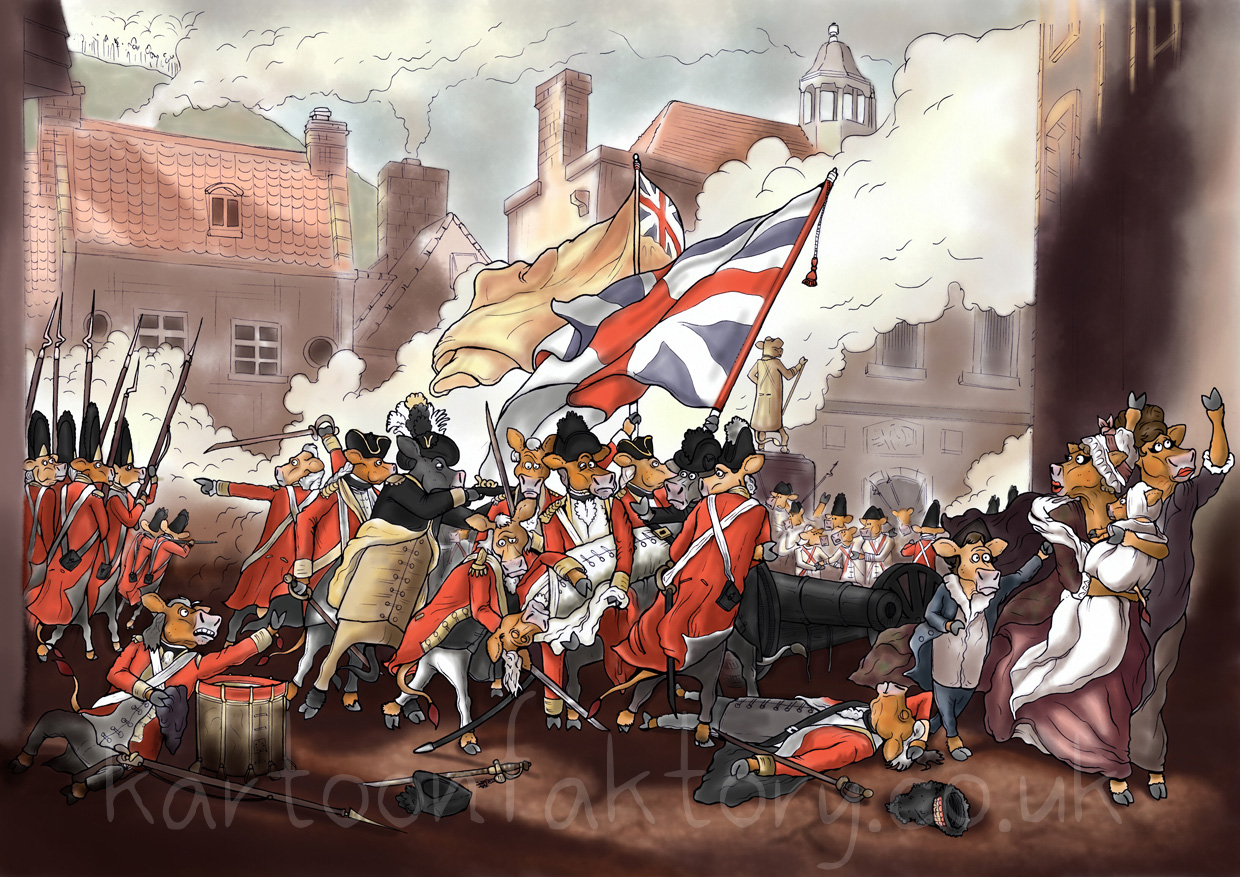 ---
'Magpies & Mischief – The Seamus Stories' 
Children's book illustration project 2013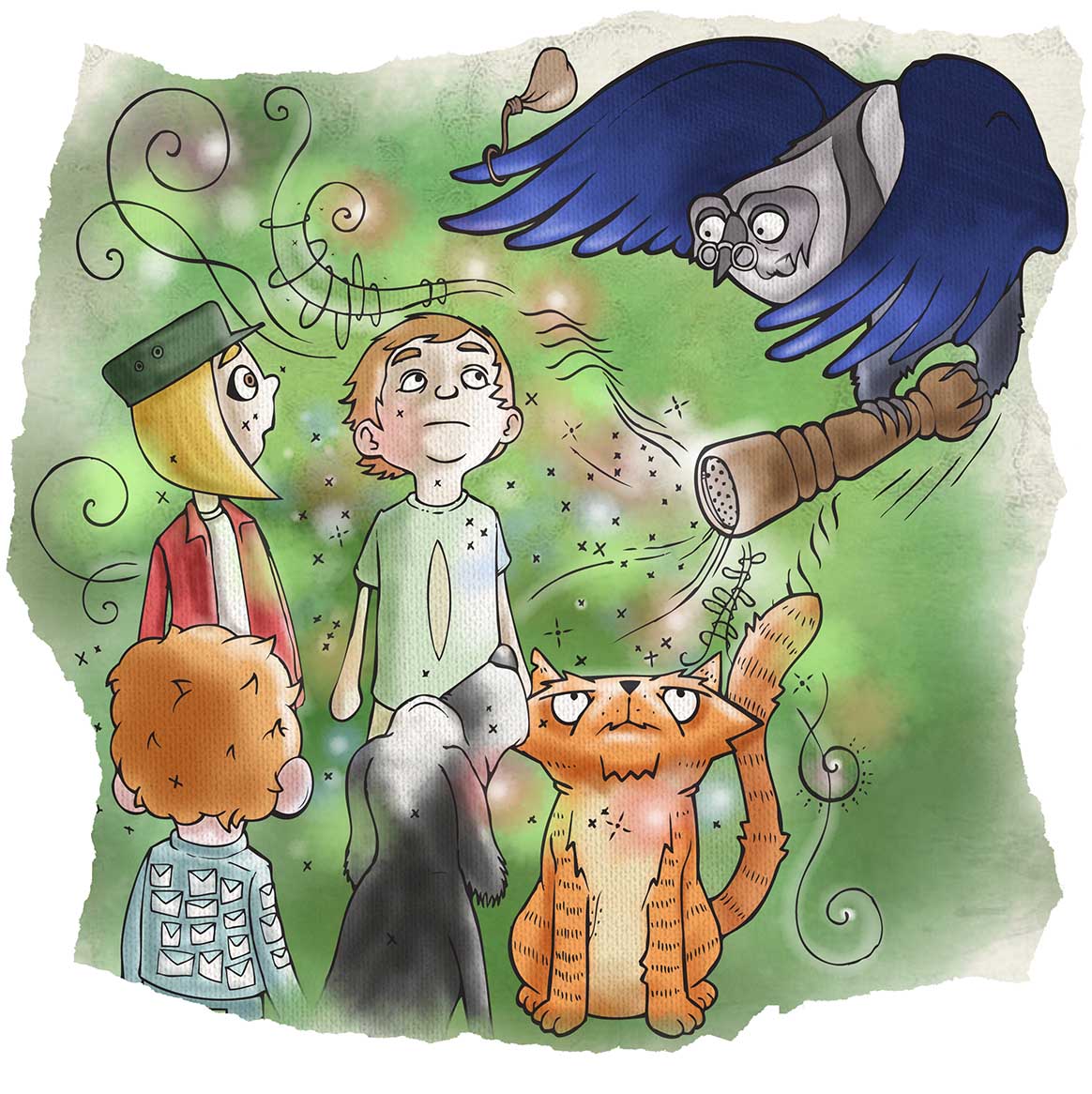 Magpies & Mischief is a captivating tale set on the beautiful island of Jersey which sets the scene for a brand new series of adventures, as Emma and Archie Robertson help Seamus the leprechaun with his very important work as a wild animal vet.